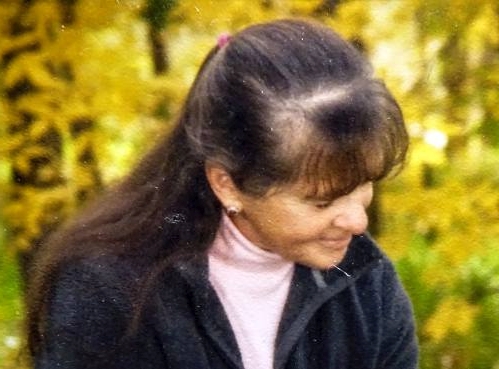 Lynn Vrany is a graduate of the Colorado School of Healing Arts in Lakewood, Colorado, one of the most respected massage therapy schools in the country. She has over 1700 hours of continuing education. Lynn has trained with the finest masters of manipulative medicine, including:
John F. Barnes, PT, LMT, NCTMB
John Barnes/Myofascial Treatment Center
Creator of the John F. Barnes' Myofascial Release Approach®, John F. Barnes Is an internationally recognized physical therapist, lecturer, author, and the leading authority on Myofascial Release. Myofascial Release has exploded on the therapeutic scene with an unprecedented impact and is widely recognized as the most effective form of healthcare therapy
Through his 50 years of experience and creative insight, he has developed an innovative and highly effective whole body approach for the evaluation and treatment of pain and dysfunction.
John F. Barnes has trained over 100,000 physicians and therapists and is considered to be an "icon" and a teacher/therapist of the highest order. Lynn was honored to have worked side-by-side for a week with John Barnes.
Dr. John E. Upledger, 1932-2012
John Upledger/Upledger Institute
Research Doctor of Osteopathy and developer of Cranial Sacral Therapy:
Co-Founder, The Upledger Institute (now Upledger Institute International)
Medical Director (Retired), Upledger Clinical Services
1975-1983 clinical researcher and Professor of Biomechanics at Michigan State University
Certified Fellow of the American Academy of Osteopathy
Academic Fellow of the British Society of Osteopathy
Doctor of Science, Medicina Alternativa
Dr. Upledger's Achievement Honors Include:
Alternative Medicine Program Advisory Council for the Office of Alternative Medicine at the National Institutes of Health in Washington, D.C.
TIME Magazine, one of America's "Next Wave of Innovators" for his proven clinical applications of CranioSacral Therapy
Robert Jokel
Rob Jokel, PT/Body Mirroring
Developer of the Body Mirroring Technique, Robert Jokel is the director and producer of the upcoming self-help documentary film, Immune to Cancer: Bringing the Full Strength of Your Immune System to the Aid of Your Medical Program. He is the developer of LFIT (LifeForceImmunoTherapy) and has been helping individuals in his private practice to overcome a variety of "incurable" illnesses for over 30 years. With his ability to perceive subtle energies, he has developed unique healing methods that facilitate the integration, alignment, and coherency of the human energy field. Robert is passionate about helping people to live more fulfilled lives, from the depths of their souls, and it has been his consistent experience that this is his most powerful "tool" in helping people to heal themselves.
Dr. Loren Rex
Loren Rex/URSA
Loren Rex, DO, was a Neuromusculoskeletal Medicine Specialist in Edmonds, WA and had over 50 years of experience in the medical field. He graduated from Kirksville College of Osteopathic Medicine in 1970.
The Ursa Foundation was founded in 1976 to conduct courses in manual medicine.
Its board members included DO's, MD's, physical therapists, physiotherapists, athletic trainers, a chiropractor, teachers, and business people. Students were accepted who were licensed, registered or certified with statutory authority to apply the techniques learned.

Ursa philosophy was that the body is a functional unit and should be evaluated as such. Courses were clinically oriented and scientifically based. Courses offered clinicians the opportunity to learn techniques and strategies to achieve a successful manual practice. Ursa courses provided information to help improve the quality of patient care and expedite the rehabilitation of athletes. He taught thousands of students.
Pete Emerson
Pete Emerson/Manual Therapy Seminars
Pete Emerson's philosophy is: Focus on the Individual. Figure out what is wrong, and then adapt 30 years of knowledge and experience to fix the problem. People can have dysfunction in any and all of the three main musculoskeletal systems: The Articular System (joints); the Muscular System; and the Neurological System. I perform an extensive evaluation in each of these systems on every person who enters the clinic, because every person is different. Although they may share similar dysfunctions, they need to be treated with different techniques or with different sequences.
Other Education and Special Training
DOCTOR OF METAPHYSICAL SCIENCES, University of Metaphysics, 1993.
STANDARD SECRETARIAL DIPLOMA, Central City Business Institute, Syracuse, NY, 1963.
SCIENCE MAJOR, Regents Diploma, Fayetteville-Manlius High School, NY, 1962.
NUMEROUS COURSES, SEMINARS, AND INSTRUCTION IN ALL AREAS OF THE HORSE INDUSTRY.
---